Chris Lee
Co-Host
Chris Started Training at the young age of 16. At that time, he was hanging around friends who weren't doing the right things, getting into trouble constantly. It took a major transgression for him to realize the path he was currently taking was going to ruin his life. Luckily, a baseball teammate recommended a strength & conditioning coach who took average teenagers and built them into powerhouses. It was with coach Zach Even-Esh at Underground Strength Gym who guided him mentally, physically, and spiritually to lift Chris from the dark hole he was digging himself into.


After just 6 months of training, Chris went from 200 pounds to 170 pounds. Body fat Percentage decreased from 25% to 15%. Having a massive shift in his life, Chris fell in love more with training than baseball. Nothing felt more badass than lifting 315 pounds from the floor from being unable to lift a 40 pound dumbbell from the floor in just 6 months. He fell in love with the process and the changes that were happening to him. Lifting became his passion, nearly an obsession. The modality that cured his depression and self loathing that nearly took him down.


He went on to start an internship with Zach. He wanted to know everything there was to know about his training methods - the nutrition, the training, the mindset, etc. all played a massive role in the development of successful athletes. To learn more of the science and application of exercise and nutrition, Chris went on to graduate with an undergraduate degree in sports medicine.


During his studies and clinical internships, he knew his heart was with training people to be in the strongest and healthiest shape of their lives instead of sports medicine.


Starting Generation Fit was the antidote to the chaos we call the fitness industry. The blatant lies and misinformation the general industry was putting out was abysmal to say the least. It took Chris nearly a decade of experience under some of the best coaches in the industry to really grasp what needed changing.


In the decade of experience, he managed and trained at big box gyms, private gyms, and health and wellness centers. He has trained hundreds of successful clients and dozens of successful trainers. Having clients from all walks of life, he started to understand the common mistakes people were making that were detracting them from making life long changes to their health and fitness. Culminating his experience, he realized he was unable to make the biggest impact he could working under companies that weren't his own.


At the young age of 26, he co-founded Generation FIt and the APEX Method. It's The company and method that will continue to impact hundreds and thousands of people from making the common mistakes most other people are making in their journey. Chris's sole mission was to create a generation of fit people to combat the atrocities of modern day life in a sustainable, healthy, and meaningful way.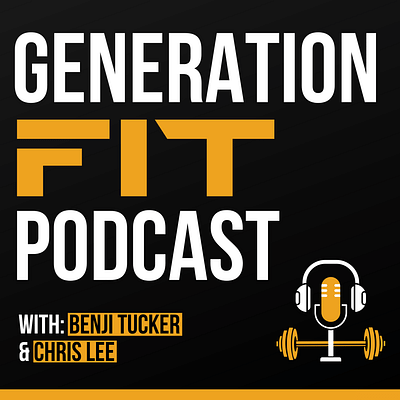 In this episode, Benji and Chris discuss 8 reasons you're not growing in the gym and how to fix them right away. Mistake #1: Not eating enough calories (1:23) Can you lose fat and build muscle at the same time? (5:45) Mistake #2: Not eating enough protein (8:27) Mistake #3: Not training hard enough...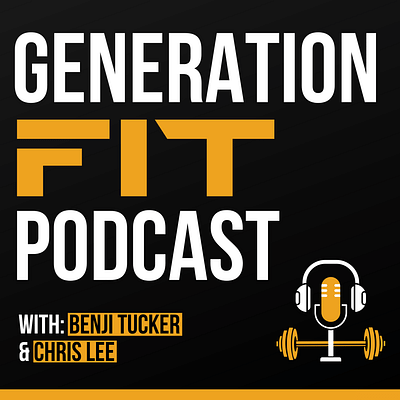 In this episode, Benji and Chris discuss EVERYTHING pertaining to your back training and how to make the most of it. Benji and Chris run through the anatomy of the back (1:07) What role do your genetics play in your training and overall back development? (6:18) Volume: How many sets should yo...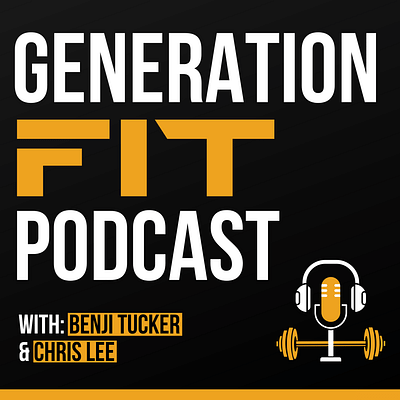 In this episode, Benji and Chris speak about seven of the biggest fitness myths, why you shouldn't believe them, and what to do instead! Myth #1: Stretching before a workout (1:08) When to stretch and how to warm-up (3:50) Myth #2: You can lose body fat from specific areas only (6:11) Myth #3: Over...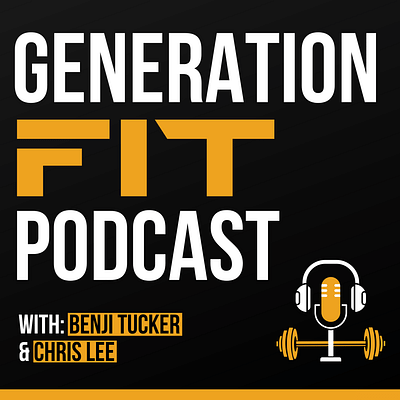 In this episode, Benji and Chris speak about everything supplement related - what supplements you should be taking, which supplements don't work, and all the misinformation regarding supplementation. A brief history of the inception of supplements (1:17) The mythical claims that the fitness i...
In this episode, Benji and Chris discuss New Year's Resolutions and various tips and tricks you can use to stay oriented towards your goals Benji and Chris discuss their thoughts on New year's Resolutions and wether or not they have any (1:15) Common mistakes people make whe...